I'm just about ready to blow a gasket over here, people, really.
So, here's the thing. For the past couple of years, I've been following this whole reviewer/author drama nonsense, watching author after author being attacked by "reviewers" who don't even bother to read the book - who don't even bother to read
any
books - and instead spend all their time hunting down a nice, juicy piece of drama to blow up, call out their hordes, and descend upon said author with a fiery rain of negative reviews and shelving. I have done my best to support some authors who I felt were attacked unfairly, especially those who did not do anything of which they were accused. Recently there has been a lot of attention on this issue, and a bit of a backlash against that sort of behavior, and I hoped to see the clouds parting a bit.
Yeah, right.
Instead, the backlash has backlashed
too far
. A friend of mine wrote a perfectly legitimate, two-star review of a book. She did not say a word against the author, she admitted the idea was interesting, but she felt the character development was lacking and just didn't feel any connection to the book. She did not mention the bad editing. She did not mention the typos. She did not mention a number of problems with the book. She provided a balanced, respectful critical review.
What happened?
She was immediately attacked for her review -
by one of the editors of the book
! So, since she's fair that way, she
reread the book
to see if maybe she'd just missed something.
Nope.
Now she is enduring attack after attack, people claiming she's bullying the author. People questioning her integrity, questioning if she knows anything about zombies (she's our zombie expert for goodness sake!) and generally treating her like crap. She has announced she will no longer do any reviewing, because she just cannot take being treated like this. She works hard to be fair and balanced, provide constructive criticism in a respectful way, and... she is attacked.
For having an opinion? Really? Thanks a lot, people. You're proving the people who claim some authors are asshats right and I really, really dislike you for that. Because the author, and the author alone, is responsible for the book. He or she puts it out there, releases it to the wild, and that's all there is to it. Up until now, I've done my best to support all people from being bullied; up until now, it's mostly been authors I've noticed being attacked. Now, however, it is a reviewer, and more importantly it is my friend, and I'm on the warpath.
You don't mess with my friends.
Look, people, I have
seen
author-bullying. Bullying is when the reviewer hasn't read the book but posts a review anyway in which they attack, trash, and libel the author. Bullying is when a reader picks up a book they know they will hate just so they can write a mean-spirited review trashing it (and usually the author). Bullying is when these people stalk the author, screencap their Facebook and Twitter posts, go to their blogs, and then try to destroy their reputation with these "discoveries". Bullying is when someone calls up the charity for whom an author is trying to raise money and tell lies about that author's behavior just to try to cause problems. Bullying is a lot of things; I could tell you stories all day just of things I've seen as I've watched all this nonsense. I call the reviews that come from that mindset "fake" reviews, because they are very rarely written by someone who has actually bothered to read the book.
But...
The review my friend posted was no more bullying than my reviews of
Midnight
or
A Demon Lies Within
were. My friend hadn't been asked to review that book; she had picked it up on another friend's recommendation and just decided to review it because she had read it, and because all of us know how much she loves zombies and zombie books. As a result she has been attacked at her blog, on Amazon, on Facebook... Listen, people, you can't be doing that sort of thing. If someone posts a legitimate review, even if you don't happen to agree with it, you have no right and no call to be going off and attacking people over their opinion. Especially in a case like this, where the review was constructive and well-balanced. For crying out loud! I call these "critical" reviews, and they are not only useful to a writer, they are necessary. They are useful because they can often provide you some feedback that your friends and family won't give you. They will help you improve your next book with constructive criticism. And they will give your book legitimacy. More on that below.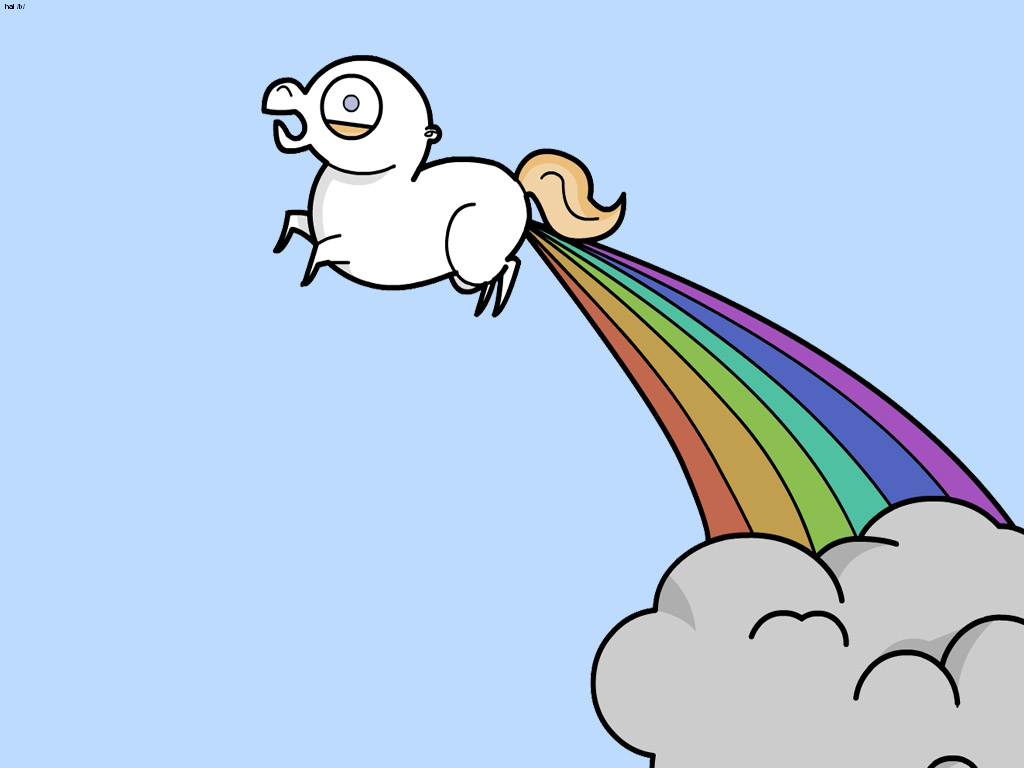 I don't often rant about my opinions here, but enough is enough! Authors, if you receive a negative review from someone who has obviously read the book and taken the time to provide you some constructive feedback on the book, and you throw this sort of a hissy fit, maybe you're in the wrong business. If you send your legions of rabid fans out to attack a review simply because she didn't blow unicorn-rainbows and glitter up your ass to feed your ego, then maybe you should find something new to do with your time. Maybe you could hone your craft a bit instead of wasting your time behaving like a child.
I will not blindly support you just because you are an author. If you act like a jerk, then you're a jerk in my book. And if you can't deal with some constructive criticism, where the reviewer has gone out of her way to try to phrase things as carefully and delicately as possible, and has done her best to be respectful of the work you have done, then how are you going to deal with reviews like this one?
Deserves 0 stars. This author should find another line of work.... UNEDITED, piss-poor writing and horrible character creation.... [Redacted] should be this author's LAST book, it's that BAD! It's a disgusting story... The story is truly sick.
(title and reviewer not listed to provide anonymity)
And believe me, that is a mild one. I've seen much worse.
So, what I'm saying is: suck it up, buttercup. Not everyone is going to love your book. Don't freak out about a few critical reviews. No one is going to believe a book is so wonderful that it will have nothing but 4 and 5 star reviews. Those few lower-rated reviews will actually give your book some credibility. In fact, they will
do you a favor
. If you have nothing on your book but high-rated reviews, people are going to assume you bought and paid for those reviews, rather then the reviews being organic. Those legitimate, low-rated reviews mean that you have actual readers out there reading your stuff. You are not doing yourself any favors by letting your rabid fan base attack anyone with an opposing opinion. You have succeeded in being only the third author to whose books I will unequivocally say "no" simply because you are you. And you have to know, it takes a lot for me to put every single book you've ever written onto my "no" shelf.
Congratulations.
No one deserves to be treated badly. It doesn't matter who you are.