Poor Prometheus. I'm starting to know how he felt...
But I'm starting at the end. For those of you who have been following along, I had a
liver biopsy a few weeks ago
. You can follow that link if you want to refresh your memory. Anyway, the following Tuesday (April 1) I went in for my second chemotherapy treatment and learned that yes, there is cancer in my liver, too. And I'm anemic. I'm taking daily iron supplements, I eat lots of broccoli, and I'm still anemic. So, they added two new drugs to my treatment - one was just an iron supplement, but the other was specifically for the liver cancer. It apparently constricts the blood vessels, which will hopefully starve the tumors. Of course that means I'm ending up with a lot of headaches. The doctor recommends caffeine, since I can't have anything with aspirin or ibuprofen in it. Apparently the caffeine will dilate the blood vessels again and help stop the headache.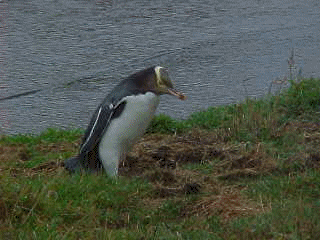 Anyway, this last chemo treatment was tough. Once again my hands started to cramp, and then my feet started to cramp. It was so bad, and it lasted three days this time. It was late on Friday before I could walk with any sort of a normal gait. Wednesday, Thursday, and Friday morning I could only walk very slowly, taking very small steps, and sort of waddling. Which was actually kind of funny to see, I imagine... But hey, my legs HURT, and so did my arms.
My next chemo treatment is coming up on Tuesday, which is tax day. That seems strangely ominous, doesn't it? I have my nice, warm Huf socks that someone was kind enough to buy for me from my wishlist (they came without any paperwork, so I have no idea who sent them), and some nice fingerless gloves to keep my hands warm and still let me use my computer if I wish, plus my healing blanket sent by Schledia Benefield from Mississippi and my plush Cthulhu (which another kind person sent to me), so I'm all set to keep warm, since the weather is supposed to cool off dramatically that day. And also my doctor said that the chemo treatment itself might make me feel cold, which increases the likelihood of more cramps.
I continue to receive so much support and encouragement from folks on-line, and I really appreciate it. I appreciate those who have sent me things off my wishlist, and I appreciate those who are thinking of me, praying for me, and/or sending me healing energy and positive vibes. I do want to mention that a number of items show as purchased on my wishlist but have not arrived. I try to thank people publicly when I receive a gift, so if you sent something and haven't heard from me, please check on the status of your order.
I generally update much more regularly on Facebook, but I'm still very far behind on posts there. So, if you want to keep better track of me, friend me on Facebook!